Join us for fun, fitness and friendships!
Chatham Tennis Club welcomes players of all ages and skill levels. Our club boasts four well-maintained, lighted hard courts and a fully-equipped clubhouse complete with kitchen and washroom facilities for members. 
We pride ourselves on being a family-friendly club, offering various junior programs for children. Our dedicated and Ontario Tennis Association-certified instructors prioritize fun and create a nurturing environment for young players.
At Chatham Tennis Club, we value our members and provide exclusive benefits, such as reserved court access Monday through Friday evenings and access to the clubhouse. We host social tennis events, barbecues, and club parties to foster a vibrant community spirit. For those seeking a competitive edge, we offer singles and doubles tournaments, junior competitions, and a Singles Challenge Ladder. Our adult group lessons cater to beginners, while advanced coaching options are available for players looking to up their game.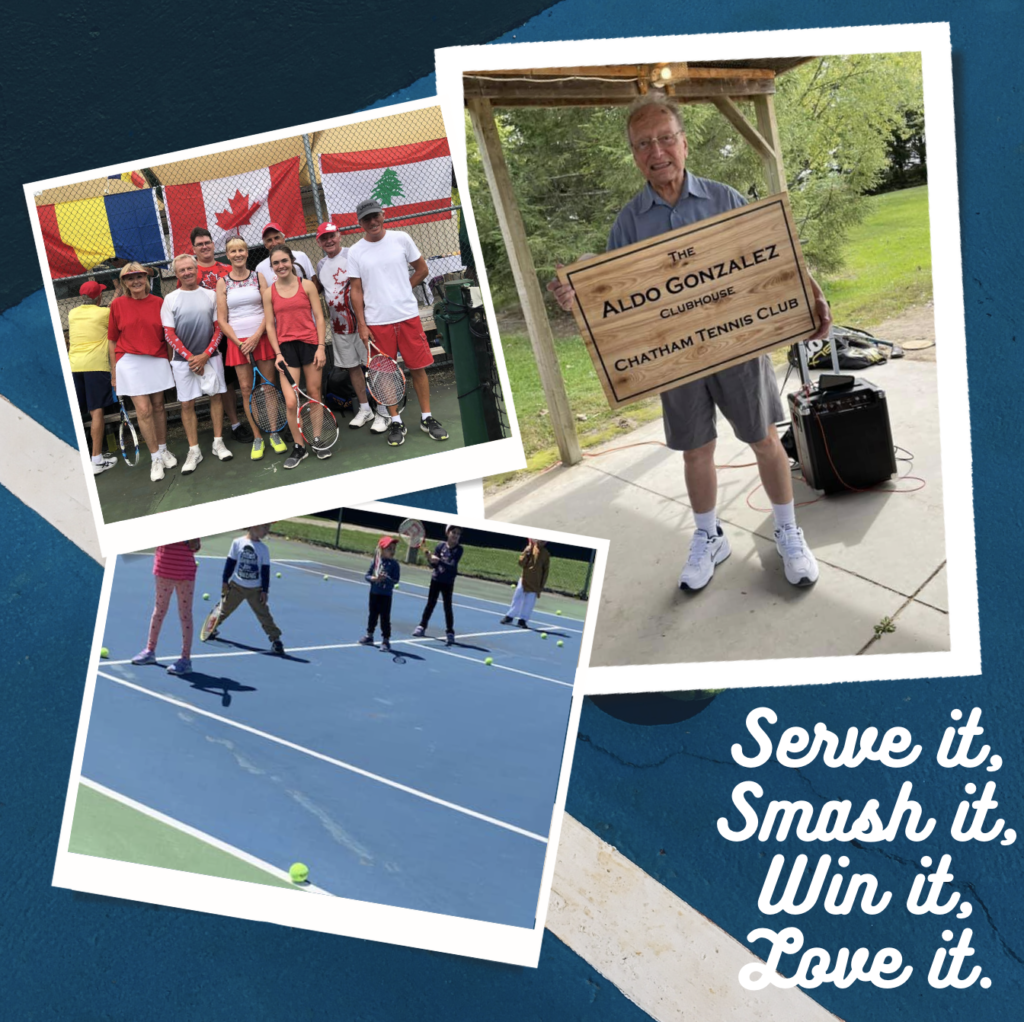 To all my tennis friends in Chatham:
Moving day has come and gone and Rosanne and I are almost halfway through our month as nomads before we take possession of our new house in Guelph. Predictably, I haven't set foot on a court since leaving, and I have to say that's only half due to the chaos of life on the road.
The other (and main) reason, of course, is that I already miss the Chatham Tennis Club enormously.
I can't begin to express my gratitude to all of you for making CTC my 2nd home in Chatham for so many years. I was overwhelmed by your generous court naming, but honestly even without the sign I'm pretty sure you would have felt me haunting the place on a regular basis. If you ever put an easy overhead into the net, feel free to blame it on my spirit taking over your racquet!
So as I begin my search for my next (and 2nd best) tennis home, please don't ever take me off the email list or the text list for men's doubles! You never know when I might materialize from behind a wind screen looking for a chance to recapture the best tennis of my life!
Tim